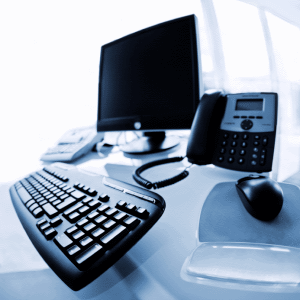 Voice Termination Service offers interconnection and termination options that are delivered over the powerful Voice Network.

With one of Middle East largest next-generation networks and an on-net nationwide footprint, we have the operational control to ensure end-to-end quality management of your voice traffic.
Our integrated Time Division Multiplex (TDM) and IP voice backbone deliver on the promise of convergence.
---

Voice Termination Service Features:
Provides complete, on-net, continental A-Z. coverage for termination.
Optical mesh architecture provides unmatched reliability with 24 regional SONET rings to provide diverse redundancy.
Industry-leading service-level objectives.
24 x 7 network management with redundant Network Operation Centers.


Voice Termination Service Benefits:
Reliable - Voice service on our owned and operated nationwide network is built for your the most demanding standards. Your business can rely on our end-to-end expertise.
Redundancy – Our voice network core is fully meshed to provide redundancy – whether the call traverses our TDM or Voice Over IP network.
Best value – Our advanced network was architected to deliver operational efficiencies. Carrying more than 60 million minutes a month in voice traffic translates into economies of scale and more savings for our customers.
International Voice Termination Service Features:
Direct TDM GSP interconnection – Custom VoIP termination service suited to customers with a large volume of international minutes.
Premium international – International voice termination for quality-focused customers; connection is SIP.
International Voice Termination Service Benefits:
Real-time account management – Our proprietary applications are designed to help monitor calls in real-time and ensure quick and proactive handling of call-quality issues.
Quality termination – We have a robust base of high-quality suppliers for international voice termination capabilities. By selecting the best of these suppliers on a per-destination basis, we are able to maintain high quality across the board.
World-class flexibility – This service provides a broad range of options with customizable routing and pricing. We are also capable of tailoring service to the same trunk group as your domestic VoIP termination service.